Overview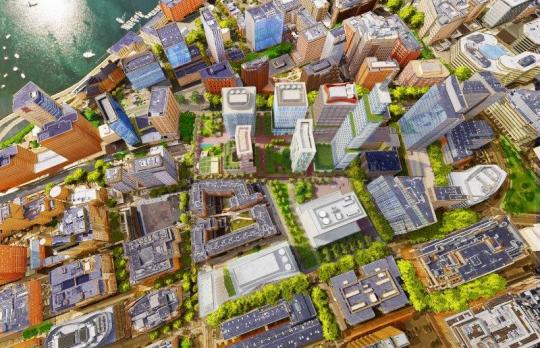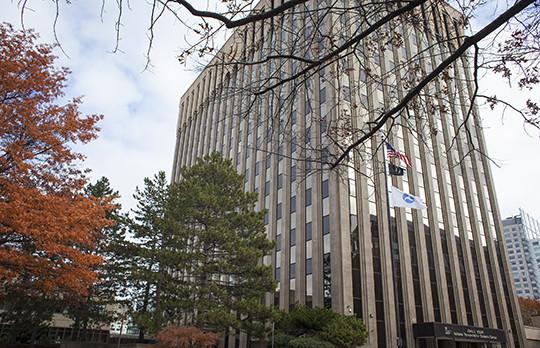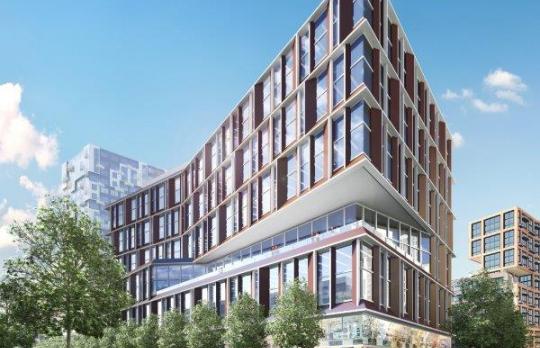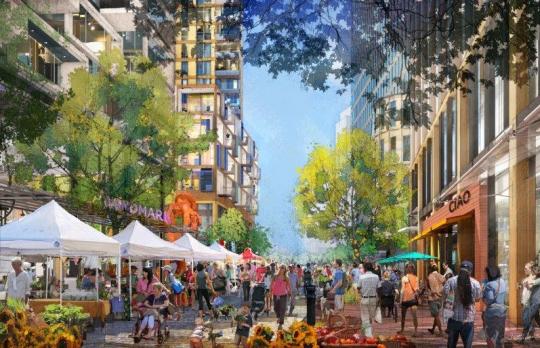 Themes and priorities
Innovation and collaboration
Sustainability
As part of an agreement with the U.S. General Services Administration (GSA), MIT is working on a proposed redevelopment plan for the John A. Volpe National Transportation Systems Center, a Kendall Square site in close proximity to the MIT campus. In addition to a new federal building, MIT hopes to create a dynamic mixed-use center on the site, building on the Cambridge community's extensive planning and visioning efforts to increase housing, vibrant open space, and enticing retail activity, along with commercial, laboratory, and innovation space.
This project began with a lengthy bidding process, after which the GSA selected MIT as its partner to construct the new federal building. In exchange, following construction of the new building, the Institute will receive ownership of the balance of the 14-acre property, which it will then develop as a long-term commercial investment. The resulting mixed-use center will be designed to simultaneously generate future financial support for the Institute's mission while also enhancing the local innovation ecosystem and the surrounding neighborhood areas.
Details of the redevelopment plan are undetermined as yet and will be guided by a process that involves input from the community as well as a formal review and approval by the City of Cambridge. The City has led extensive study and analysis of Kendall Square and the Volpe site over the last several years, which has produced a thorough and valuable framework for this unique district. Priorities include a mix of uses that connect the public realm, an enhanced pedestrian experience, and family-friendly spaces and programming. Other areas of focus include affordable housing, publicly accessible open space, sustainability, and transit infrastructure improvements.
The Institute is working closely with all stakeholders, including the City's Volpe Working Group and the MIT Volpe Working Group, to advance a rezoning proposal for the site.
Details
Address
55 Broadway, Cambridge, MA
Use
Commercial, retail, residential
Project Team
MIT Team: Arne Abramson, Hunter Kass, Steve Marsh, Michael Owu