Overview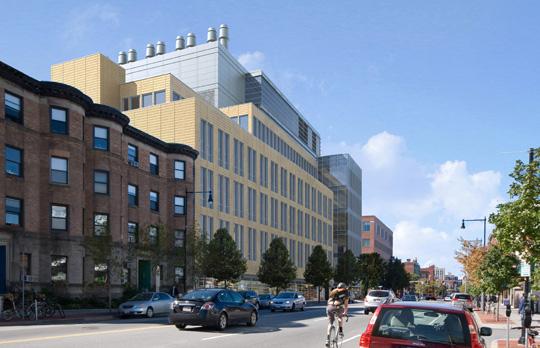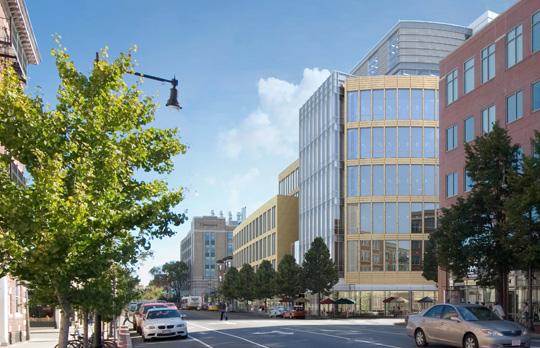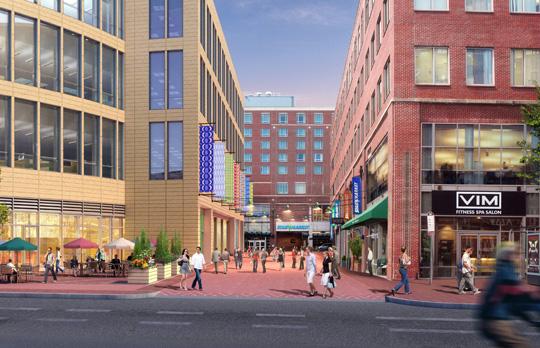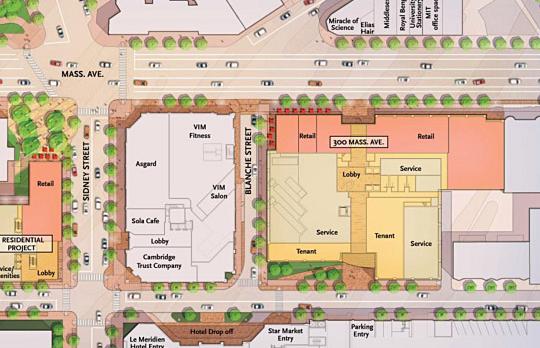 Themes and priorities
Innovation and collaboration
Renovation and renewal
Sustainability
MIT's collaboration with longtime development partner Forest City led to the redevelopment of a portion of Massachusetts Avenue – part of the 300 Mass. Ave. block adjacent to MIT residence Random Hall. The new mixed-use building brought significant new retail vitality to the area and provides research space to enable further growth of the Cambridge innovation cluster.
The research and office portions of the building are occupied by Takeda, a life science company that expanded its footprint to support a more extensive research program. Retail shops and restaurants occupy nearly the entire frontage of the building – 15,000 square feet of space – along Massachusetts Avenue.
The University Park expansion project represents a significant commitment to strengthening retail vitality and enhances the pedestrian street-level experience. This project supports MIT's goal to continuously improve its surrounding physical environment for the benefit of the broader Cambridge community, our students, faculty, and staff, and neighboring innovation companies.
Image credits
Courtesy of Forest City, design team Elkus-Manfredi, and Kling Stubbins
Details
Address
300 Massachusetts Avenue, Cambridge, MA