Overview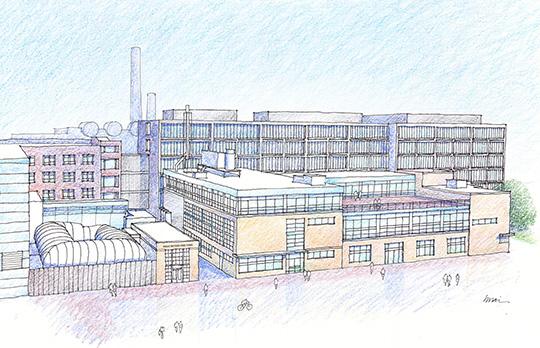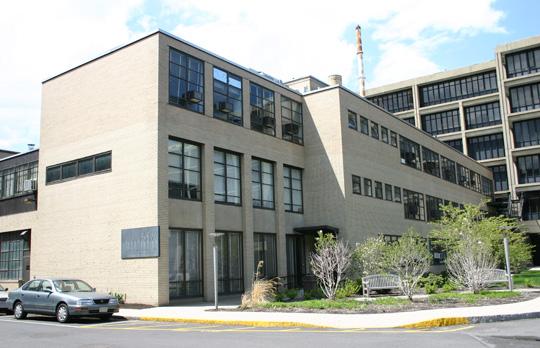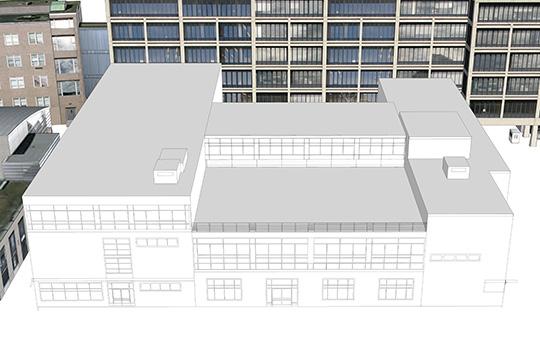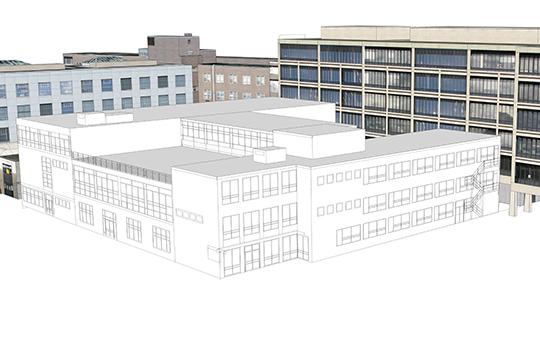 Themes and priorities
Renovation and renewal
Sustainability
Enhancement of life and learning
Since its construction in 1929, numerous key research advances have been made within the walls of Building 31, in such fields as engine design, advanced propulsion systems, and fluid mechanics. Currently occupied by the Department of Aeronautics and Astronautics and the Department of Mechanical Engineering, the building supports the activities of approximately 150 faculty, students, and researchers.
The facility's three sections (the west wing, the high bay area, and the east wing) were all built at separate times. None of the floors align between the sections, and the building has no elevators, making internal circulation and movement challenging.
The renewal of Building 31 will modernize its structure and systems while also addressing MechE and AeroAstro programming needs. The reconstruction and expansion of the structural bays will create a main entry that provides a distinctive introduction to each department while also resolving the building's circulation issues with improved way-finding. The structural reconfigurations will add capacity and encourage collaboration by connecting the different areas within the building.
Enhancements to Building 31 will include new and renewed office, lab, and common spaces. The design includes a new test space for flying robotics and an updated, relocated wind tunnel. Once the renovations are complete, the addition connecting the building's two wings will enable AeroAstro and MechE to seat 80 more people engaged in world-changing research activities. The project is on track to achieve LEED Gold certification. 
Image credits
Jonathan Rissmeyer (photo); illustration courtesy Imai Keller Moore Architects
Details
Address
70 Vassar Street (Rear), Cambridge, MA
School or Unit
School of Engineering (SoE)
Design Features
New and renovated office and lab spaces

New two-story flying robotics test space

Wind tunnel lab relocated and upgraded

New central entry for building, more prominent departmental entries, and way-finding improvements throughout to enhance access, strengthen departmental identity, and improve interdepartmental communication and collaboration

Reconstruction and expansion of several structural bays in high bay area across building's south side (front); includes two new floors built to connect the east and west wings, facilitating movement from one part of the building to another and adding capacity for student seating and work space

New bridge to Building 37 at third floor, connecting AeroAstro space in both buildings

New and reconfigured stairwells (west wing, high bay area) and two new elevators (west wing, east wing) to improve circulation and enable better access to various areas within the building

Construction of mezzanine level in west wing

Systems upgrades (including mechanical, electrical, plumbing, fire alarms, sprinklers)

ADA compliance measures, including updated entrances

Brick exterior façade repaired and repointed
Sustainable Design Elements
Improved building envelope efficiency includes replacement of roof, all windows, and added insulation at exterior façade

Heat recovery in new air handling units

Reuse of existing building

Demand control ventilation on occupancy sensors (HVAC is turned on/off based on occupancy)

Energy-efficient lighting