Overview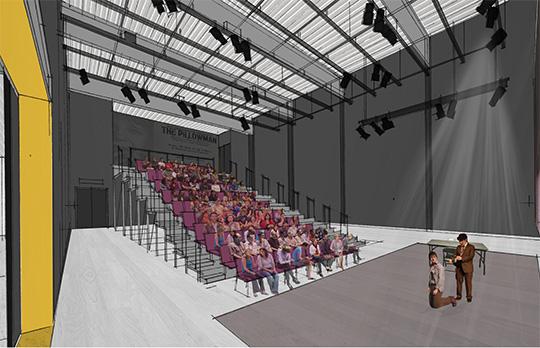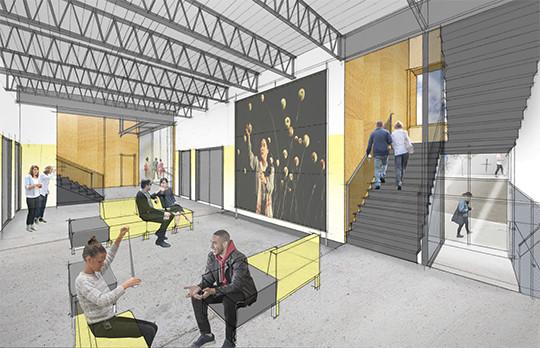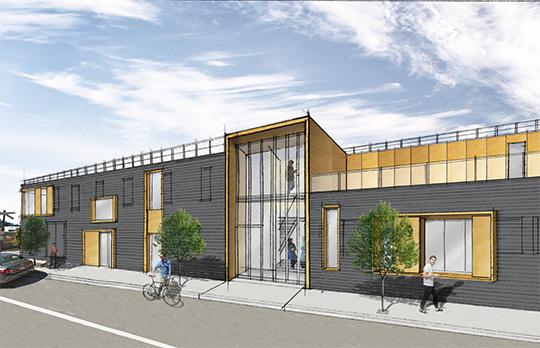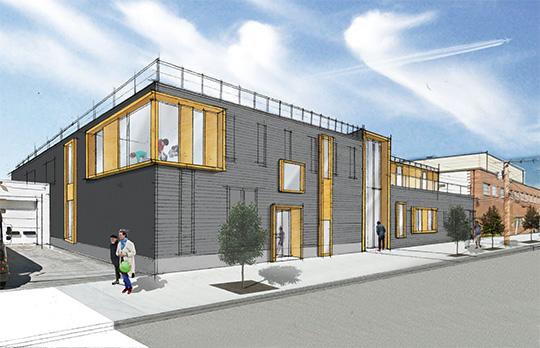 Themes and priorities
Renovation and renewal
Sustainability
Enhancement of life and learning
Enrollment in MIT's Theater Arts program has more than doubled in recent years. As it has grown, the program has become dispersed, occupying not only E33 (the Rinaldi Tile Building) but also various other spaces around campus, including spaces in Walker Memorial, Building 4, Building 10, and Kresge Auditorium.
With E33 slated for demolition as part of MIT's Kendall Square project, MIT has an opportunity to create a space that consolidates and anchors the Theater Arts program. This solution is now scheduled to take shape in a former warehouse at 345 Vassar Street (W97).
The Theater Arts Relocation project will upgrade W97's systems and infrastructure and will create rehearsal spaces, design and faculty studios, offices, costume and scene design shops, dressing rooms, and a two-story theater performance space. The design will respect the original structure and its utilitarian ethos in order to provide flexible "blank slate" space to be shaped and reshaped for specific performances and/or to accommodate changing uses.
Sustainability has also been a project priority, with the goal of achieving LEED Gold certification. As the design progresses, sustainable elements are expected to include new windows and roofing (partially solar-ready), LED lighting with occupancy sensors, upgraded HVAC systems, and instantaneous hot water heaters.
Image credits
designLAB architects, inc.
Details
Address
345 Vassar Street, Cambridge, MA
School or Unit
School of Humanities, Arts, and Social Sciences (SHASS)
Project Team
Architect: designLAB Architects, Boston, Massachusetts
Engineering:  Vanderweil Engineers, Boston, Massachusetts
Construction manager: Shawmut Design and Construction, Boston, Massachusetts
Sustainability consultant: New Ecology, Boston, Massachusetts; Andelman & Lelek Engineering, Norwood, Massachusetts
Acoustic consultant: Jaffe Holden, Norwalk, CT
Theater consultant: Fisher Dachs, New York, NY
MIT Team: Siobhan Carr, Thayer Donham, Sonia Richards, Mark Winter, Sarah Yazici