Overview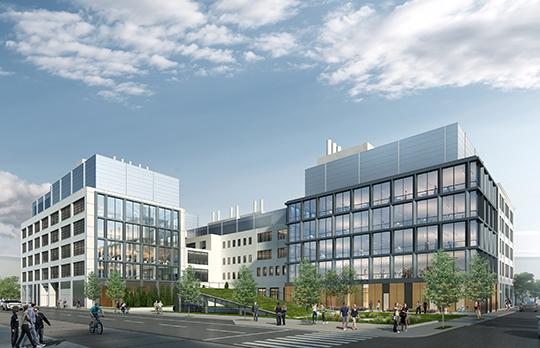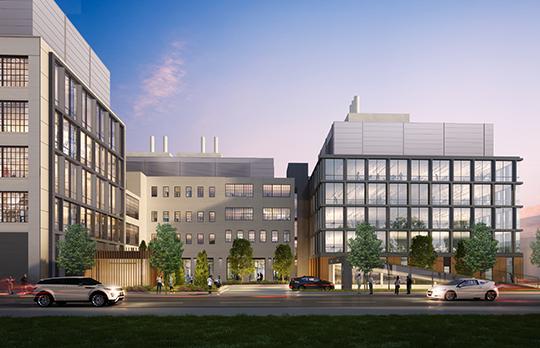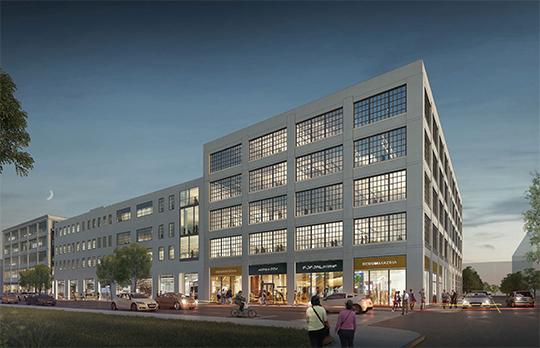 Themes and priorities
Innovation and collaboration
Renovation and renewal
Sustainability
Originally built in 1910 and formerly home to the Polaroid Corporation, the two connected industrial buildings at 730-750 Main Street sat vacant for years. MIT's targeted improvements (started in 2020) transformed the property into a place where academia, industry partners, and the extended community can gather and collaborate, helping propel the area's innovation environment forward.
The redevelopment included renovations and additions to the existing structures, creating up to 211, 000 square feet of cutting-edge laboratory facilities and office space and a 130-car below-grade parking garage while respecting the historic nature of the buildings' façades. A publicly accessible park at grade level was added, and 7,800 square feet of ground floor retail space is available on Main Street, providing opportunities to enhance and enliven daytime and evening street activity.
The Engine, a venture capital firm building by MIT and investing in "tough tech," occupies the competed building at 750 Main Street. Offering shared lab, office, fabrication, and event spaces, The Engine provides a hub where sponsors of breakthrough ideas in tough tech, which requires a longer time horizon and patient capital, can grow their business proposition by converging with science and engineering talent, experts, policymakers, and investors.
At 730 Main Street, the base building is complete and tenant work is underway. The complex as a whole will support the innovation and entrepreneurial ecosystem for MIT faculty, students, and affiliates.
Image credits
Courtesy Jacobs
Details
Address
730-750 Main Street, Cambridge, MA
Use
Academic, Commercial, Retail