Overview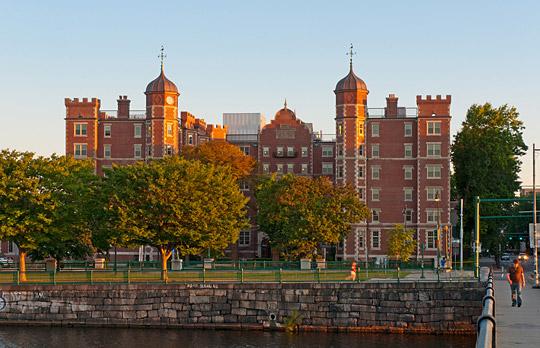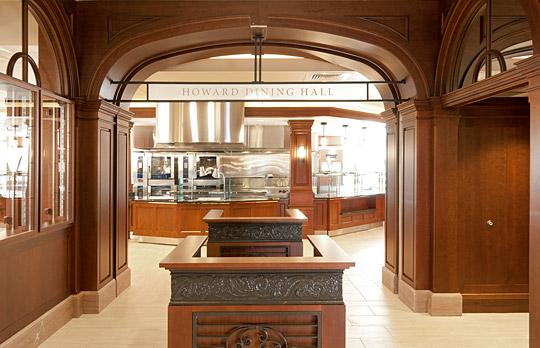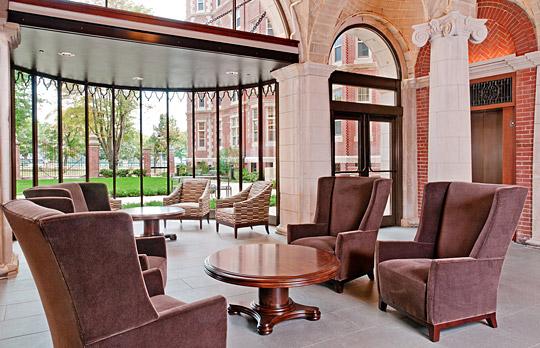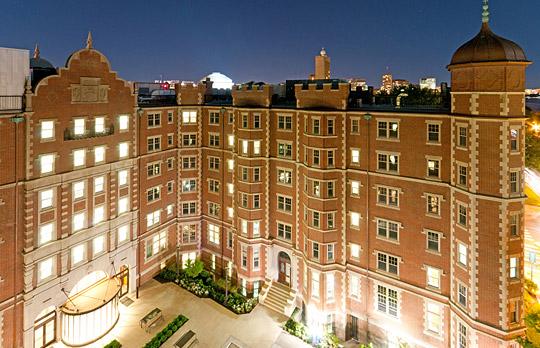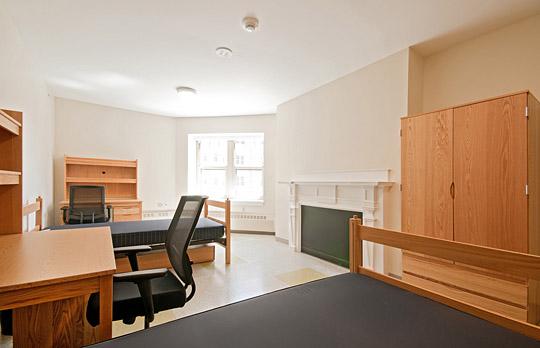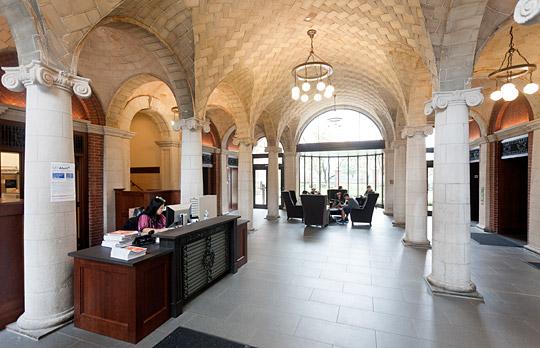 Themes and priorities
Innovation and collaboration
Renovation and renewal
Sustainability
Enhancement of life and learning
Opened in August of 2011, Fariborz Maseeh Hall accommodates 460 students and adds a vibrant undergraduate living and learning community to MIT's residential options. The renovated facility includes the new state-of-the-art Howard Dining Hall, a gorgeous space that encourages informal interactions, provides a full meal plan for residents, and offers dining for other members of the larger MIT community. This pleasant gathering place is strategically located near the geographic center of campus.
Originally built in 1901 as Riverbank Court, the building began life as a hotel with apartments. Purchased in the late 1930's by MIT and converted into a graduate residence hall, the building was later named Ashdown House in honor of its first and long-time housemaster, Avery Ashdown. Its recent extensive renovation was made possible in part by a generous donation from alumnus Fariborz Maseeh ScD '90. In recognition of his gift, MIT renamed the undergraduate residence hall in his honor. Maseeh Hall added capacity that enabled MIT to restore its undergraduate student population to about 4,500 students.
The renewed and renovated building – which received LEED Gold certification – supports the Institute's environmental goals and contains many sustainable features. These include heat recovery methods in the HVAC system, energy efficient lighting, and sustainable finish materials. The construction waste management plan resulted in 93% of waste being recycled and diverted from landfills. The project earned preservation awards from the Cambridge Historic Commission, as well as The Society for College and University Planning (SCUP)/AIA-CAE.
Image credits
Chris Brown, Benjamin Johnson/Shawmut Design and Construction
Details
Address
305 Memorial Drive, Cambridge, MA
Design Features
Seven stories
Interior renovated and architectural features restored
Upgraded building envelope
All new windows
Masonry cleaned and joints re-pointed
Limestone features repaired or replaced
Roof parapets re-built and seismically braced
Two copper cupolas replaced
The iconography of the building was retained with appropriate choices made in the interior furniture, lighting and fixtures
The Lobby of Maseeh Hall features a Guastavino tiled vault
Sustainable Design Elements
Total re-use of historical building
Construction waste management plan that resulted in 93% of waste being recycled and diverted from landfills
Heat recovery methods in the HVAC system
Metered electrical usage by floor can be utilized by the occupants for energy savings competitions
Low emitting materials including adhesives, sealants, and paints
Cooking grease to be collected and used for bio-fuel
Food disposal by-products to be used for compost
LEED Gold certification
Awards
Excellence in Architecture for Restoration or Preservation, Merit Award, Society for College and University Planning (SCUP)/AIA-CAE, 2012
Preservation Award, Cambridge Historical Commission, 2010