Overview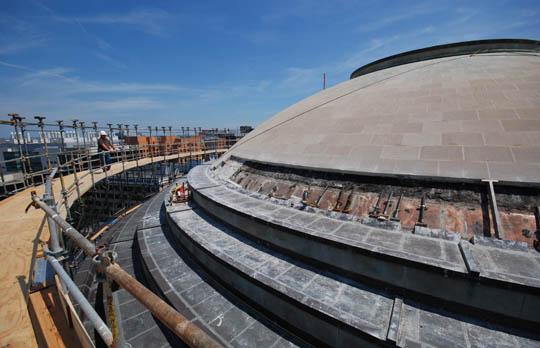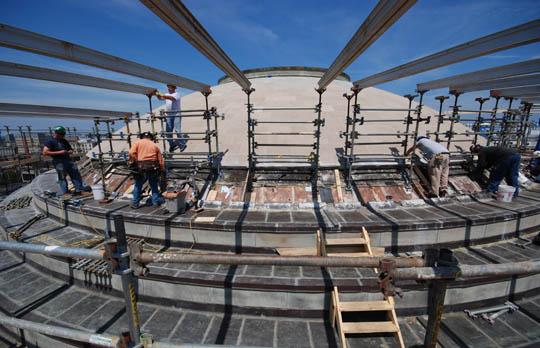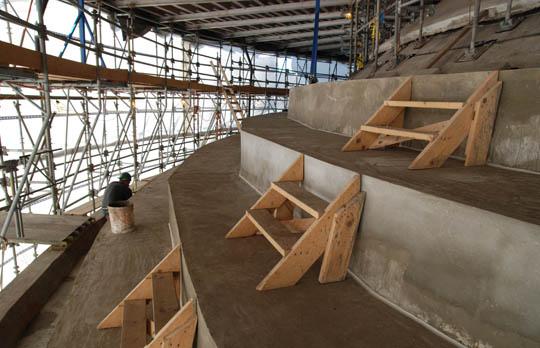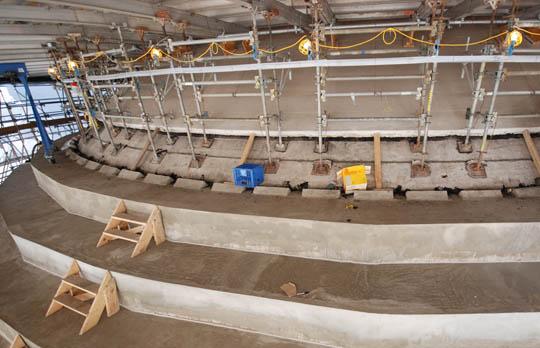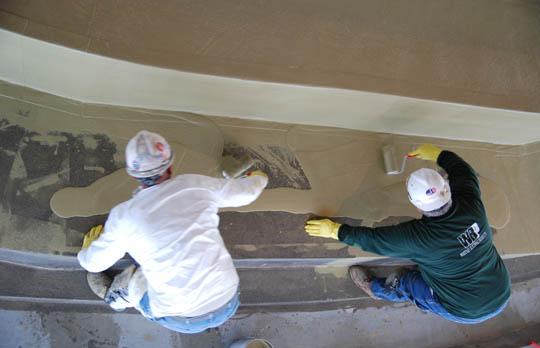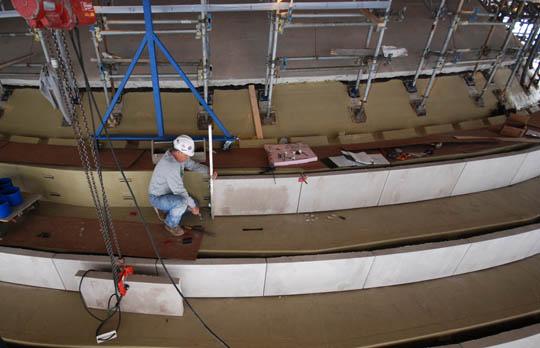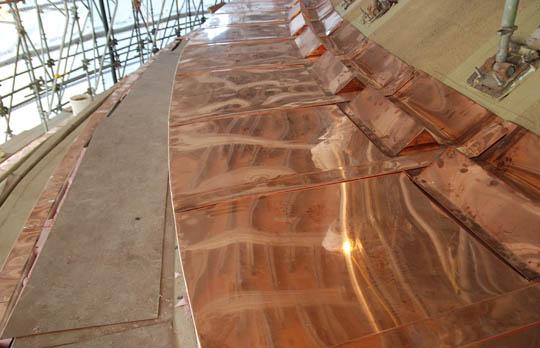 Themes and priorities
Renovation and renewal
Sustainability
If the essence of MIT were distilled down to a single image, it would be this: the iconic Great Dome rising above Building 10 and the Barker Engineering Library. Traditionally, the Dome has served as an image of architectural splendor, a site for cheeky student pranks, and a symbol of home for the Institute's community.

Originally constructed in 1916, the Dome gradually lost its watertight seal and began leaking rainwater into the Barker Library stacks below. Its copper flashing had deteriorated and needed to be replaced with new material that would integrate well with the old structure. In addition, the renovation had to proceed on a tight schedule and had to accommodate ongoing activities in the library below.

A team of restoration specialists worked to carefully restore the Dome's poured-concrete curvature and steps, using 300 new limestone blocks quarried from the source that had originally supplied the stone in 1916. A newly applied waterproofing membrane provides excellent protection while preserving the Dome's original appearance.

Today, thanks to a project that combined sensitivity to historic architecture with contemporary restoration techniques, the Great Dome continues its legacy as a proud symbol of MIT and a beacon for its community.

Read about work to restore the Great Dome skylight and reopen it for the first time since World War II.
Image credits
Courtesy Walsh Bros.
Details
Address
222 Memorial Drive, Cambridge, MA
Design Features
To maintain the aesthetic integrity of the Dome, 300 new limestone blocks were quarried from the same Indiana source that provided materials for the original construction completed in 1916. The team also re-used pieces of original limestone removed during the renovation and in good condition.
A waterproofing membrane was applied between the limestone and concrete to prevent water from penetrating the Dome's structure. The waterproofing membrane provides excellent protection without compromising aesthetics, preserving the original look of the Dome.
Awards
Walsh Brothers received the 2010 Aon Build America Award from The Associated General Contractors of America for outstanding work on a complicated, deadline-driven job