Overview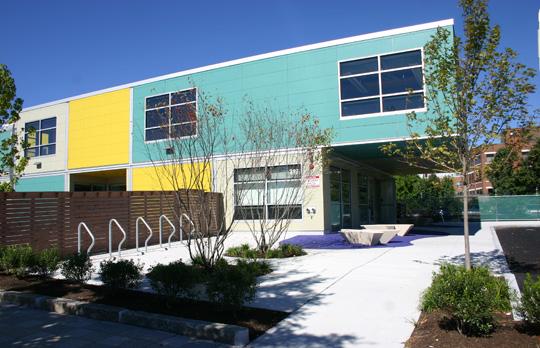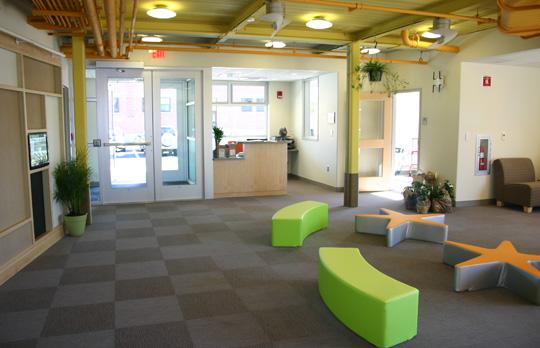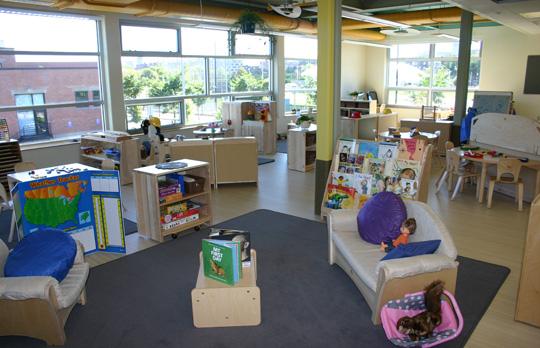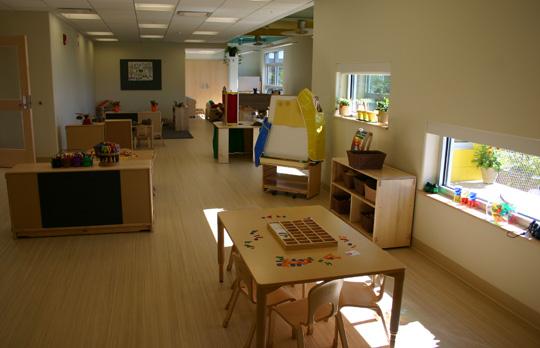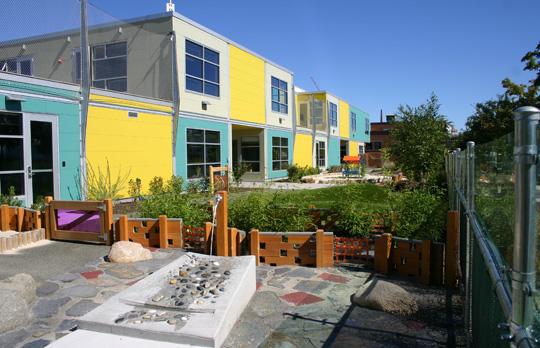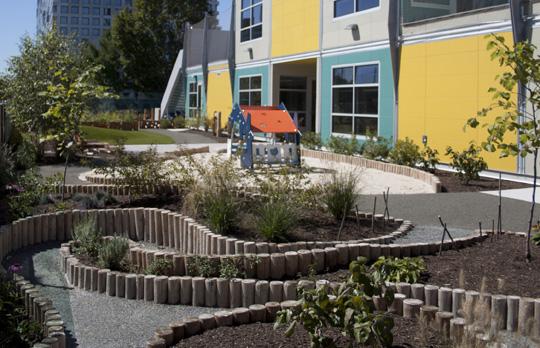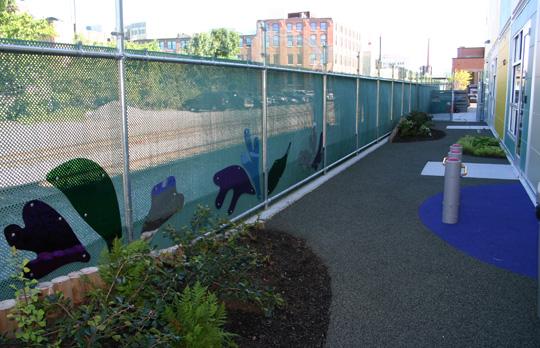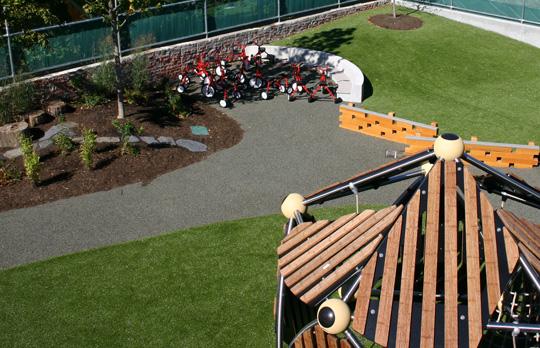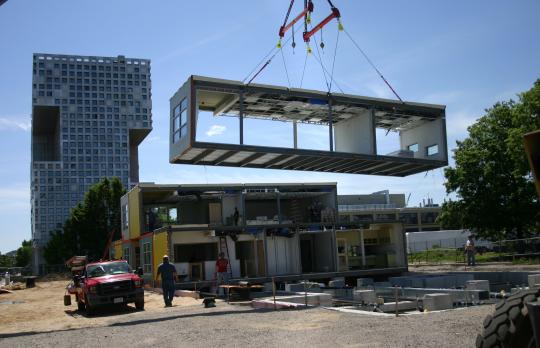 Themes and priorities
Enhancement of life and learning
MIT has constructed a new Technology Childcare Center (TCC) at 219 Vassar Street in response to high demand among faculty, staff, and students for convenient, top-quality childcare. As President Reif notes, the new facility is vital to MIT recruitment and provides another reason for talented individuals to build their careers at MIT.
The center will accommodate approximately 126 infants, toddlers, and preschoolers — continuing to grow MIT's in-house childcare capacity which has increased nearly fivefold over the past decade. A welcome addition to the four existing TCC facilities on MIT's Cambridge campus and at Lincoln Laboratories, the new two-story building houses 11 classrooms separating children by age. Its outdoor facilities include a variety of playgrounds, sand pits, climbing features, and gardens, all vital to the development of young minds as children explore and experiment in their world. The center has been designed according to high standards for early childhood learning to foster the education, comfort, health, and safety of children, and is accredited by the National Association for the Education of Young Children.
The center was made possible through the generosity of MIT alumnus and Corporation member David H. Koch '62, SM '63 who provided a lead gift, and alumnus Charles W. Johnson '55 and Jennifer C. Johnson. Koch recognized the demands facing parents at MIT who balance demanding careers with the responsibilities of raising young children; his hope is that the new childcare center will make it easier for MIT community members to focus on their work, knowing that their families are well cared for.
Image credits
Laura Tenny
Details
Address
219 Vassar Street, Cambridge, MA (W64)
Project Team
Architect: D. W. Arthur Associates Architecture, Inc., Boston, MA
Landscape Architect: Klopfer Martin Design Group, Boston, MA
Construction manager: Triumph Modular, Inc., Littleton, MA
MIT Team: Robert Cunkelman, Richard Quade, and Laura Tenny
Scope
approximately 14,000 gsf
Design Features
Building constructed of 21 custom-designed, pre-fabricated building block units built and assembled at a factory in Pennsylvania. Once the bulk of the construction was completed in Pennsylvania, the building was disassembled, transported by flatbed truck, and re-erected at the Cambridge site
Building block construction is playfully expressed in colorful exterior
Cantilevered top floor creates piazza at building entrance on first floor and play deck on second floor
Doors in each first-floor classroom open directly onto age-appropriate playgrounds. Three preschool classrooms on second floor have use of outside play deck with stairs leading to ground floor preschool playground
Large classroom windows let in plenty of daylight, which is highly beneficial to learning. Smaller child-height windows provide a variety of views to the world around the center and represent one of many building details tailored for children
Hallway and lobby nooks provide areas for games, art projects, and parent and child libraries
Sustainable Design Elements
An impermeable, paved site (formerly parking lots) has been converted to a mix of playgrounds and gardens that re-vegetates the site and allows rainwater to percolate
Permeable asphalt pavement in new parking lot collects storm water in a gravel bed below surface and slows discharge to storm drains
Reflective white roof reduces heat island effect
Low- or no-emitting materials selected for flooring, paints, and adhesives
Lighting and temperature occupancy controls save energy