Overview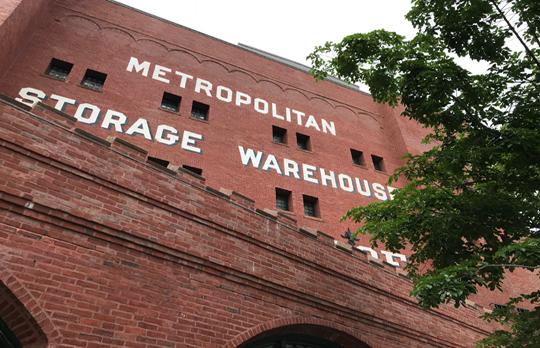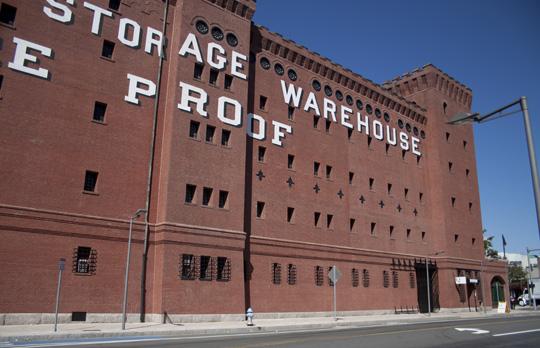 Themes and priorities
Innovation and collaboration
Renovation and renewal
Enhancement of life and learning
Designed by Frederic Pope (first section) and Peabody & Stearns (subsequent additions), the Metropolitan Storage Warehouse — one of the oldest buildings in the neighborhood — was originally constructed in 1895. The building is listed on the State Register of Historic Places and has been determined eligible for listing on the National Register of Historic Places. With its square brick tower and crenellated corbelled cornice, it resembles a medieval castle on a city street corner.
MIT's adaptive reuse of the Metropolitan Warehouse building will redevelop it as a center of interdisciplinary design research and education, providing a new home for the School of Architecture and Planning (SA+P). The building will also house the new MIT Morningside Academy for Design, which aims to foster collaboration and innovation on campus, encouraging design work to grow across disciplines. In addition, the building's flagship Project Manus makerspace will serve as a substantial addition to the MIT Makersystem and will expand the design and fabrication facilities available to the campus. As a whole, the reimagined Met Warehouse will include new classrooms, design studio space that will significantly increase MIT's capacity for arts and design programming, new faculty offices, and areas for meetings and collaborative activities.
The adaptive reuse of the structure will endeavor to preserve the building's historic character while leveraging and valorizing its existing spaces and infrastructure to serve the needs of current and future programming. A critical design element is the introduction of new floor "platforms" to provide necessary high-bay program space and to allow natural light to penetrate core building areas. The strategic integration of old and new will enhance interdisciplinary interactions between SA+P and other schools at MIT while providing space for an auditorium and other possible ground-floor amenities.
"The renovation of the Metropolitan Storage Warehouse is intended to generate new opportunities for research, teaching, and innovation at the Institute," says Provost Martin A. Schmidt. "I look forward to seeing faculty and students, across many disciplines, use the new space to push their fields into the future."
Image credits
Melody Craven and Monica Lee
Details
Address
134 Massachusetts Avenue, Cambridge, MA 02139
School or Unit
School of Architecture and Planning (SA+P), Project Manus, MIT Morningside Academy for Design
News+Video
In the News
MIT Morningside Academy for Design created as a new hub for cross-disciplinary education, research, and innovation; Supported by a $100 million founding gift, the academy will deepen the integration of design across the Institute and beyond; MIT News, March 14, 2022

Met Warehouse renovation planning takes an exciting next step; Community-driven selection of project architect opens opportunities to imagine new life for historic building as future home for School of Architecture and Planning; MIT News, December 14, 2018 

MIT Collaboration with Dar Group supports the future of architecture, planning, and design; MIT News, June 26, 2018

Metropolitan Storage Warehouse is potential new location for School of Architecture and Planning; Historic building would create "design hub" for MIT, with benefits for surrounding community; MIT News, June 14, 2018
MIT announces new Makerspace with support from Victor and William Fung Foundation; MIT News, May 31, 2016