Overview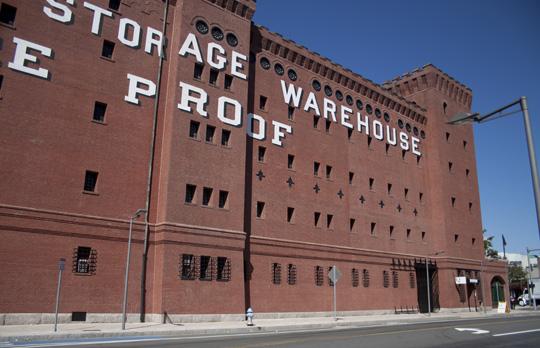 Completion Date
To be determined
Themes and priorities
Innovation and collaboration
Renovation and renewal
Sustainability
Enhancement of life and learning
The Institute has identified the Metropolitan Warehouse as a renewal and redevelopment opportunity. Originally designed by Peabody & Stearns and built in 1895, Met Warehouse is one of the oldest buildings in the neighborhood. With its square brick tower, crenellated corbelled cornice, and small windows, it resembles a medieval castle on a city street corner. The renovation project will endeavor to preserve the integrity and appearance of this historic architecture.
Now in the planning stage, the project will repurpose Met Warehouse's storage spaces for different uses by today's community. Current options under consideration include maker spaces, common areas and study spaces, research and innovation spaces, and street-level retail space along Massachusetts Avenue. The proposed maker space would help MIT meet the increasing demand for hands-on learning opportunities, and new gathering, research, and study areas would provide dynamic options for MIT community members to collaborate.
Given its central location and historic status, the creative repurposing of Met Warehouse will "make this building far more of a distinctive asset to our community than it has ever been before," according to Associate Provost Karen Gleason, the Alexander and I. Michael Kasser Professor in the Department of Chemical Engineering and chair of the Metropolitan Warehouse Advisory Group.
Image credits
Melody Craven
Details
Address
134 Massachusetts Avenue, Cambridge, MA 02139