Overview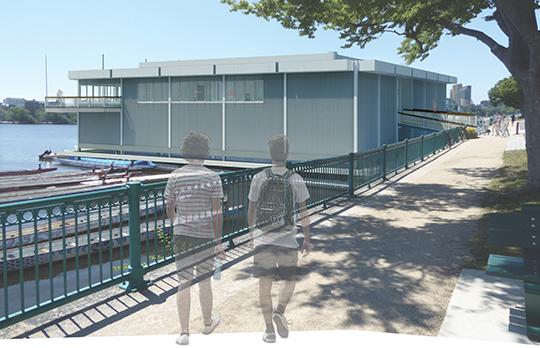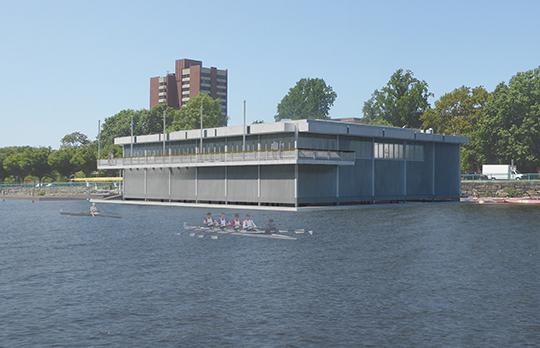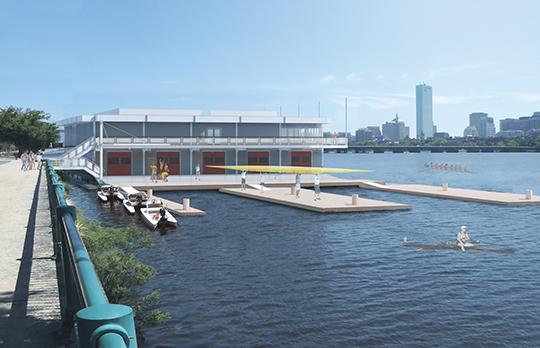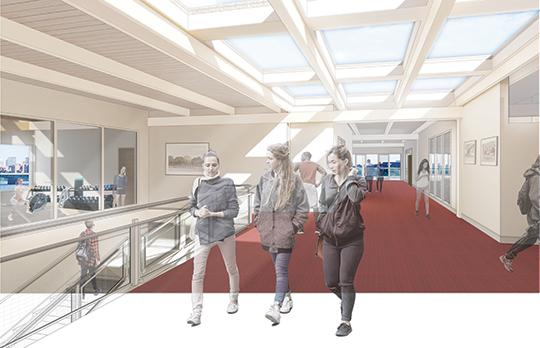 Themes and priorities
Renovation and renewal
Enhancement of life and learning
Originally designed by Anderson, Beckwith & Haible and dedicated in 1966, MIT's boathouse began as the home of a single crew team. The Institute's rowing program has grown considerably since then and now consists of four Division 1 varsity squads (80 men and 90 women). MIT club rowers also use the boathouse's storage and launch space, as do several public and community groups.
After conducting feasibility studies in 2015 and 2017, MIT launched a substantial renovation project to upgrade the boathouse, support the Institute's Division 1 student-athletes, and enhance the experience of the teams and the community. The building received new windows, a replacement dock for improved accessibility, and a deck extension to add a second means of egress. Inside, the renovation included multiple building updates, including larger men's and women's locker rooms, expanded boat storage, new offices, and increased training spaces as well as a meeting area and other building upgrades.
"This renovation will be a great boon to the performance of our crews and the experience of our student-athletes," said Tony Kilbridge, H.W. McCurdy '22 Director of Rowing and head coach.
Image credits
Courtesy Bruner/Cott Architects and Peterson Architects
Details
Address
409 Memorial Drive, Cambridge, MA 02139
School or Unit
Division of Student Life
Design Features
New insulated windows
Extension of deck with connection to Memorial Drive
Improved dock access in compliance with ADA
Upgraded mechanical systems and building envelope
New coach's locker room
Expanded coach's office space
Larger, redesigned locker rooms for men and women
New exercise rooms
Expanded boat storage
Sustainable Design Elements
Water use reduction
Low-flow fixtures
LED sensor-driven lighting
Low-emitting interior materials
Replaced windows with thermally broken windows.
Provided building-wide insulation