Overview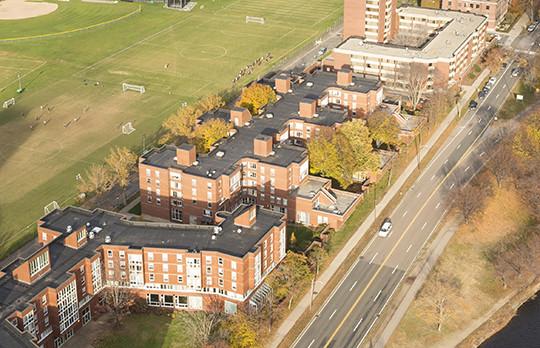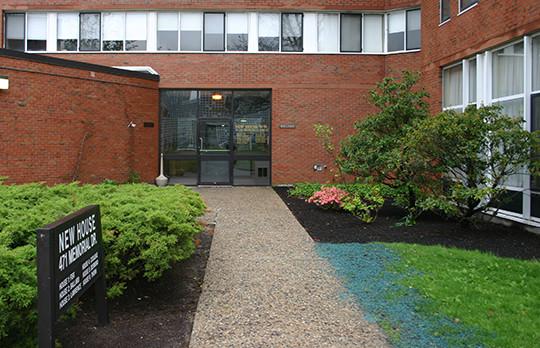 Themes and priorities
Renovation and renewal
Enhancement of life and learning
Constructed in 1975, New House dormitory is home to a vibrant community that encompasses nine living groups, including the cultural groups Chocolate City, French House, German House, and Spanish House. An extensive renovation of the 41-year-old building is slated to begin in June 2017, based on a recent feasibility study conducted by the Office of Campus Planning and the MIT Capital Projects group. This renovation will include substantial infrastructure upgrades in Houses 3-6 of the dormitory as well as other quality of life improvements throughout all six Houses.
The Office of the Chancellor and the Division of Student Life plan to work closely with New House students during the design phase of the project to develop specific plans for each of the nine living groups to help sustain them through the renovation and relocation periods.
A phased renovation schedule will enable a portion of the residence to remain open to students during the 2017-2018 academic year.
Image credits
C. Harting, J. Rissmeyer
Details
Address
471-476 Memorial Drive, Cambridge, MA
Project Team
Architect: Goody Clancy, Boston, MA
MIT Team:  Kevin Carr, James May, Paul Murphy
News+Video
In the News
New House to undergo wholesale renovation; Houses 1 and 2 will remain open to students in academic year 2017-18; New House, other communities working on plans to welcome affected students, MIT News, November 7, 2016