Overview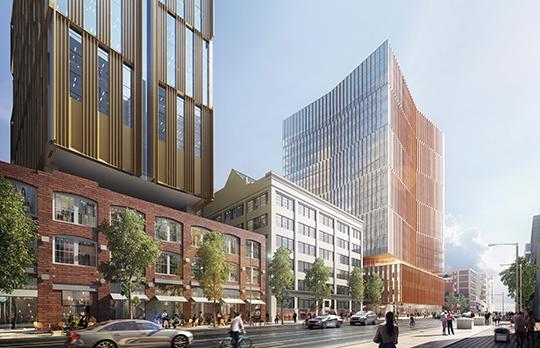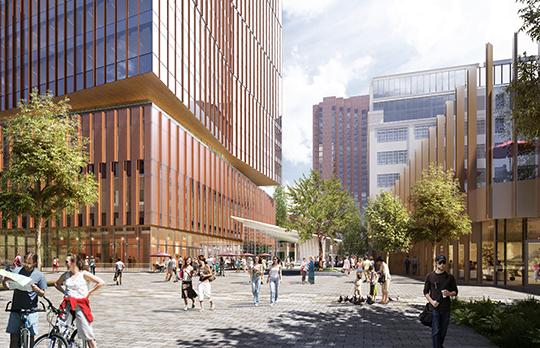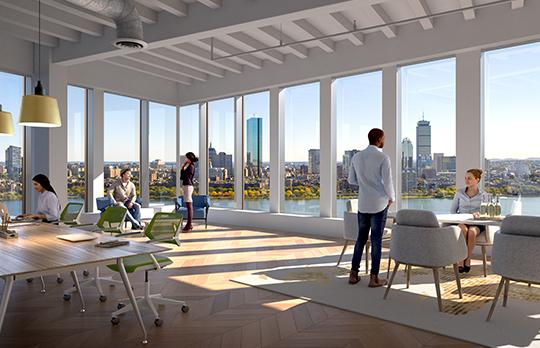 Themes and priorities
Innovation and collaboration
From its address to its design to the occupants at the new building at 314 Main Street, everything about Site 5 will reflect the culture of innovation found at MIT and throughout Kendall Square. The building will soon be home to the MIT Museum, the MIT Press bookstore, Boeing's Aurora Flight Sciences research unit, and a mix of other tenants that will come together under one roof to experience the power of proximity.
Occupying three floors of the building, the new MIT Museum will feature galleries designed by local architects Höweler and Yoon and new collections curated by experts on MIT-based invention. The Museum will be free for Cambridge residents in its new location. Site 5's lobby will integrate the Museum with the MIT Press bookstore and a new café that will spill out to a plaza and green space. This space, located adjacent to the new MBTA station headhouse and offering outdoor dining. seating, and a variety of programming throughout the year, will help create a vibrant new gateway to the MIT campus.
As with every project undertaken at MIT, the entire Kendall Square at MIT development reflects the Institute's strong commitment to sustainability. The Site 5 building features significant interventions to improve energy and water efficiency, including glazing, water re-use and low-flow systems, and a chilled beam system.
Site 5 will have access to underground parking being developed as part of the Kendall Square at MIT project and will provide long-term and short-term bicycle parking as well as showers and lockers for commuters.
Image credits
Courtesy of Neoscape and Weiss Manfredi
Details
Address
314 Main Street, Cambridge, MA
Use
Academic / Mixed Commercial / Retail
News+Video
In the News
A new era set to begin in Kendall Square; New buildings, open space, and restaurants, plus research and commercial space, to bring all-day activity to the innovation hub; MIT News, May 17, 2016
A ground-breaking mash-up; A new building at 314 Main Street for the MIT Museum, Boeing, and others brings Cambridge and MIKT together for memorable HUBweek celebration; MIT News, October 23, 2018