Overview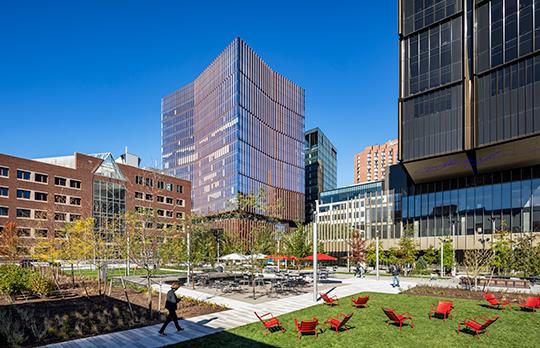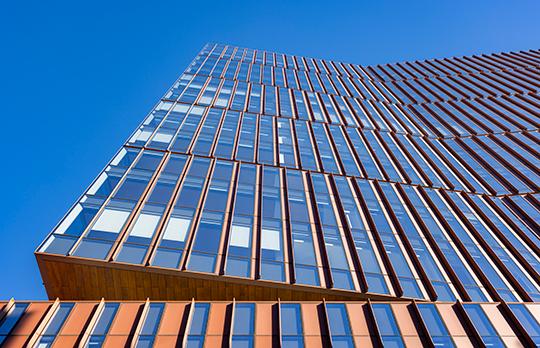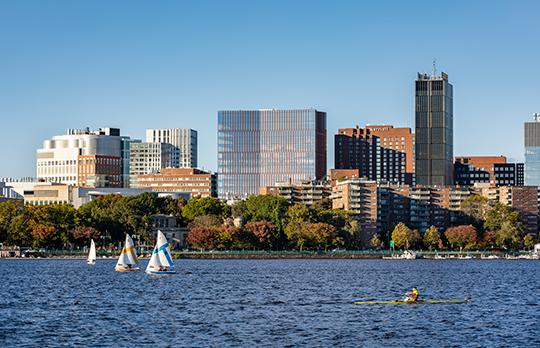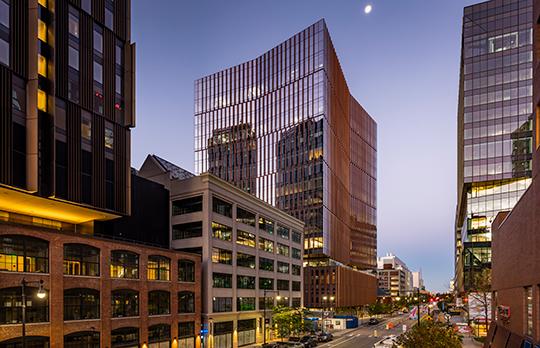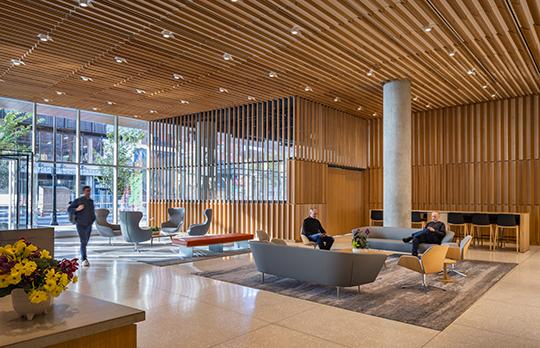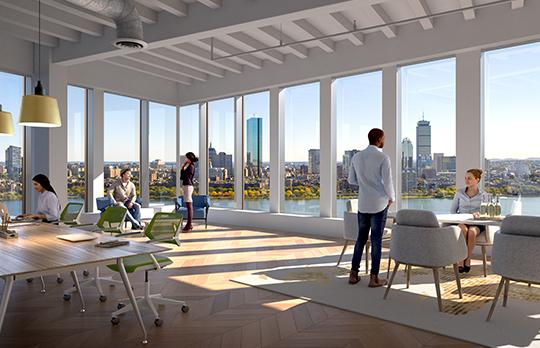 Themes and priorities
Innovation and collaboration
314 Main Street, the new building at Kendall Site 5, reflects the culture of innovation found at MIT and throughout Kendall Square. As a hub and catalyst for collaboration, it is home to the MIT Museum, the MIT Press bookstore, Boeing's Aurora Flight Sciences research unit, and a mix of tenants connected by the power of proximity.
Designed by Weiss/Manfredi Architects, the 17-story building's crystalline form and terracotta chroma connect the city's architectural heritage to the forward-looking vision of this gateway site. The lobby's informal collaboration space opens to the adjacent retail and gallery spaces, welcoming the community to explore the new Museum in the first three floors of the building. With galleries designed by architects Höweler and Yoon, and collections curated by experts on MIT-based invention, the Museum is free to all Cambridge residents. Throughout its upper 14 floors, the building offers loft-like flexibility, featuring column-free spaces and panoramic views of Cambridge and Boston.
 
The building at 314 Main Street signals MIT's commitment to sustainability, constructed with a high-performance building envelope that optimizes access to natural light and significant interventions to provide high energy and water efficiency, including water re-use, low-flow systems, and chilled beams. Underground parking, long and short-term bicycle parking, and showers and lockers for commuters were all developed as part of the Kendall Square at MIT project and are accessible to 314 Main Street tenants.
Well-integrated with its surroundings, the building's visually transparent ground floor connects to the MBTA station headhouse as well as the adjacent plaza and green space, where diverse programming takes place throughout the year. These elements encourage community interaction with the building and contribute to the vibrancy of the neighborhood.
Image credits
Courtesy of Neoscape and Weiss/Manfredi
Details
Address
314 Main Street (E28), Cambridge, MA
Use
Academic / Mixed Commercial / Retail
News+Video
In the News
A new era set to begin in Kendall Square; New buildings, open space, and restaurants, plus research and commercial space, to bring all-day activity to the innovation hub; MIT News, May 17, 2016
A ground-breaking mash-up; A new building at 314 Main Street for the MIT Museum, Boeing, and others brings Cambridge and MIKT together for memorable HUBweek celebration; MIT News, October 23, 2018