Overview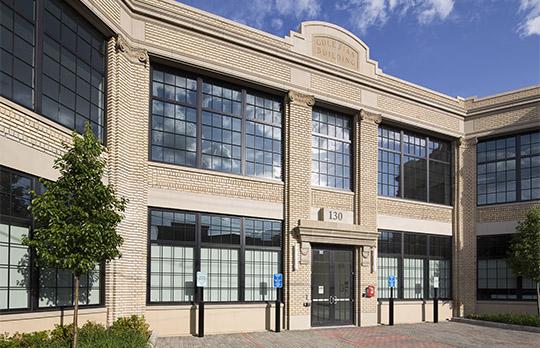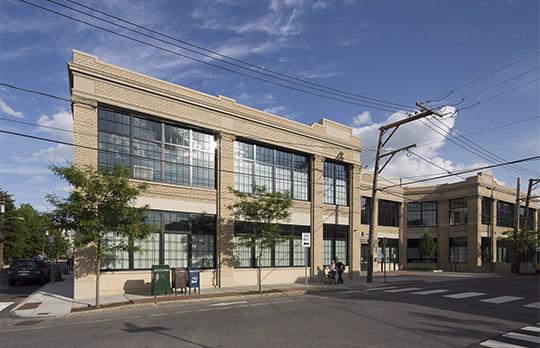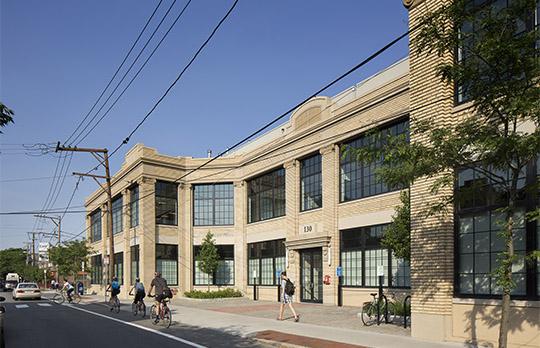 Themes and priorities
Innovation and collaboration
Renovation and renewal
Sustainability
The two-story concrete frame industrial structure at 130 Brookline Street is part of the Cambridge Innovation Cluster, an area designed to foster collaboration among innovative companies and scientists and engineers working at MIT to advance human knowledge. By restoring 130 Brookline Street and converting it into a laboratory building, MIT enhanced the area and extended its ability to attract and accommodate groundbreaking corporate partners in the high-tech, life sciences, and energy arenas. The building is now fully occupied by tenants 24M Technologies, an innovative energy storage company founded by two MIT professors, and Intellia Therapeutics, an industry leader in therapeutic gene editing technology.
Built in the 1920s, 130 Brookline Street has historical significance, and the Institute successfully restored and re-used many of its existing elements. The re-designed building attained LEED Gold certification and incorporates key sustainability features to reduce energy use, recover heat, and manage waste efficiently. The original brick has been repointed, and new windows were selected to fit within the building's historic character.
In addition to the building improvements, MIT also relocated parking and donated an adjacent park to the City of Cambridge. This project has advanced the Institute's goal of improving the local physical environment for the benefit of the broader Cambridge community, MIT students, faculty, and staff, and neighboring innovation companies.
Image credits
Steve Dunwell
Details
Address
130 Brookline Street, Cambridge, MA
Project Team
Architect: Dan Winny Architect
Architect of record: Arrowstreet, Boston, MA
Construction manager: Walsh Brothers Inc., Boston MA
MIT team: Ken Williams (MITIMCo)
Sustainable Design Elements
Brownfield redevelopment
Reflective roof material to reduce heat island effect
Water use reduction
Heat recovery methods incorporated into HVAC systems
VAV system and right sizing of HVAC equipment to reduce energy use
Low-emitting materials including adhesives, sealants, paints, and carpets
Building re-use; maintain existing walls, floors, and roofs
Construction waste management
Daylight and views: daylight to 75% of space
LEED Gold certified