Overview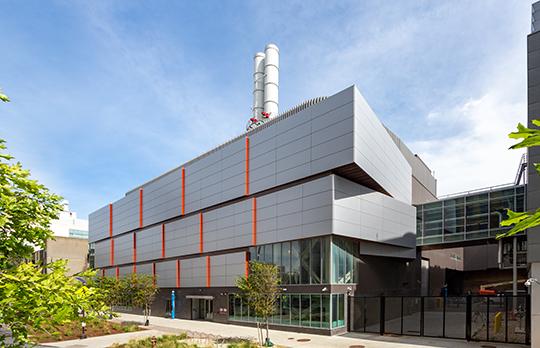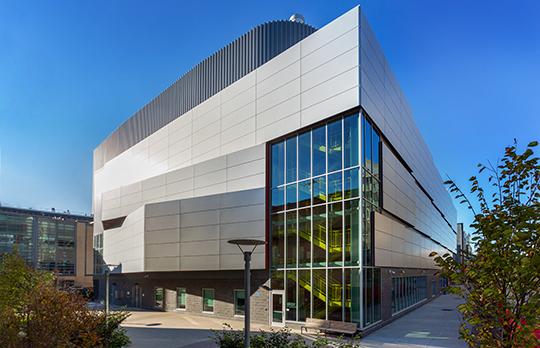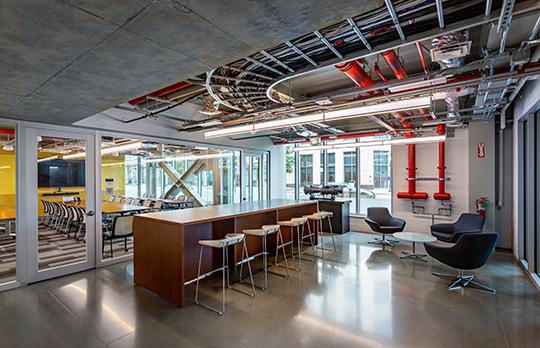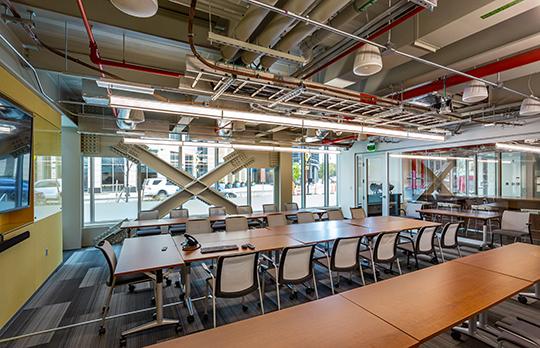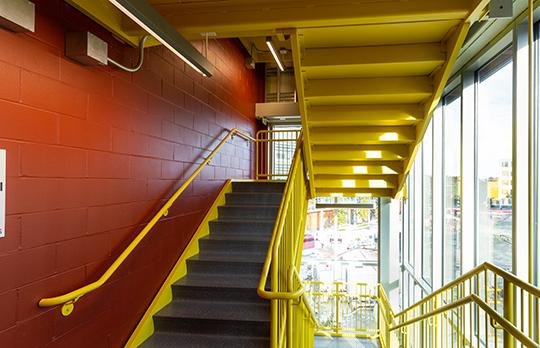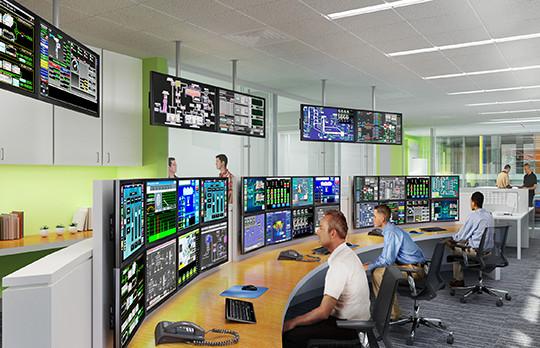 Themes and priorities
Renovation and renewal
Sustainability
Since 1995, MIT has produced a portion of its own power on campus through a combined heat and power (CHP) process, also known as cogeneration. When the plant's natural gas turbine reached the end of its useful life, MIT upgraded the facility by replacing the original turbine, adding a second turbine, and installing additional new equipment.
The upgraded Central Utilities Plant (CUP) is a distributed energy resource designed to conserve energy and lower emissions while also improving the resiliency of the campus. Newer, more efficient equipment and state-of-the-art controls are expected to reduce regulated pollutant emissions by more than 25% from 2014 levels and reduce greenhouse gas emissions by 10% (offsetting a projected 10% increase from 2014 GHG emissions levels due to energy demands created by new buildings and program growth). Since 2021, the upgraded plant has been running entirely on natural gas, eliminating the use of fuel oil except for emergencies and testing. In most situations when outside power is lost, the new turbines are expected to maintain or restore heat and electricity for the majority of campus, safeguarding residences and protecting vital research.
By upgrading its cogeneration energy resource, MIT created a flexible power system that positions the Institute to explore emerging sustainability and efficiency measures. Able to adapt and evolve in response to advances in the energy field, the expanded plant is central to MIT's commitment to reduce greenhouse gas emissions at least 32% by 2030.
Construction on the plant is completed, and both new turbines are now in service.
Image credits
Courtesy Ellenzweig
Details
Address
59 Vassar Street, Cambridge, MA
Design Features
Two new 22-megawatt natural gas turbines and heat recovery steam generators provide electricity, steam, and chilled water to campus
New turbines can be started even in the absence of external power
Plant equipment designed and sited to keep key components above the anticipated 500-year flood level
For campus buildings connected to the CUP, the upgraded plant will be able to meet 100% of electrical needs (up from 60%) during most operating and weather conditions
Location inside plant for new Eversource regulator station that gives MIT access to high-pressure gas and allows Eversource to enhance their distribution system within the City of Cambridge
Sustainable Design Elements
High-efficiency cogeneration process that uses one fuel (natural gas) to produce two types of energy (electric and thermal)
Upgraded plant will run entirely on natural gas except in emergencies and testing situations
Best Available Control Technology (BACT) incorporated
State-of-the-art emissions controls including selective catalytic reduction that will reduce NOx (nitrogen oxides) emissions by 90%
Dedicated continuous emissions monitoring system (CEMS)
Boilers converted to burn either natural gas or #2 fuel oil, eliminating the use of #6 oil on campus
Rooftop system will capture rainwater for use in the facility's cooling towers, easing the burden on the city storm water system; storm water on the perimeter site area will be captured by rain gardens and through groundwater recharge
News+Video
In the News
MIT is set to upgrade its cogeneration plant, improving campus resiliency; Construction expected to begin this month; MIT News, August 7, 2017
Cogeneration: A bridge to the future; MIT News, December 16, 2015
Plan takes shape for MIT sustainability; Preliminary plan sets priorities for sustainable buildings, stormwater and land management, materials, and greener labs; MIT News, November 30, 2015
Video
A view of the upgraded plant
The upgraded Central Utilities Plant will be located next to the Albany Garage on Albany Street. As part of the project, the streetscape along the perimeter of the plant will be improved with new lighting on public walkways as well as new public seating, bicycle racks, trees, and other plantings. Windows will provide passersby with a view of the cogeneration plant in action. (Illustration courtesy of Ellenzweig)