Overview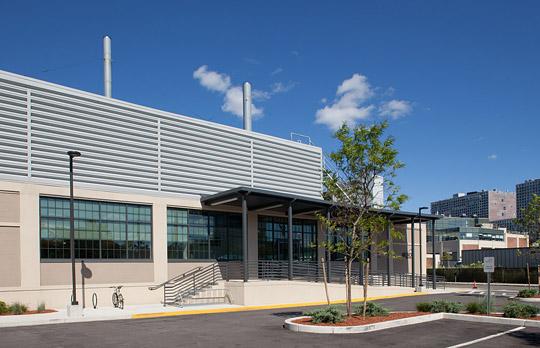 Themes and priorities
Innovation and collaboration
Renovation and renewal
In 2010, MIT transformed a 32,000 square foot, two-story property at 281 Albany Street from an obsolete manufacturing plant into a next-generation laboratory and office facility. In addition to renovating and upgrading the building's interior, MIT added windows around the perimeter, relocated the loading dock, and constructed a new accessible entrance. The overall transformation has improved the streetscape along Albany Street and contributed to the area's appeal for both pedestrians and future research partners.
The space was built to be able to accommodate multiple and single tenant occupancy. Since the renovation, the building has hosted life science and clean energy companies. Today, Shell Oil operates its research and development group, Shell TechWorks, from the space. The proximity to the Institute and other innovators in the area is key to the company's success in developing new tools and technologies that make energy cleaner and safer.
Since the original renovation, additional updates have been made to improve the energy use of the building systems.
Image credits
Steve Dunwell / Esto
Details
Address
281 Albany Street, Cambridge, MA