Overview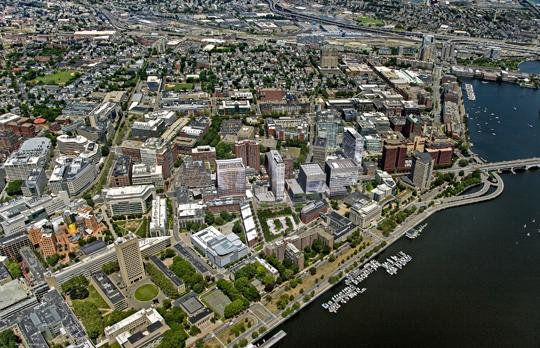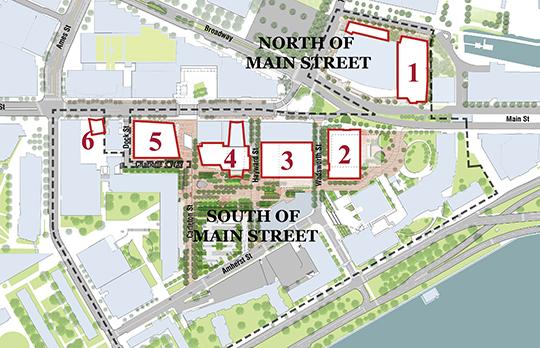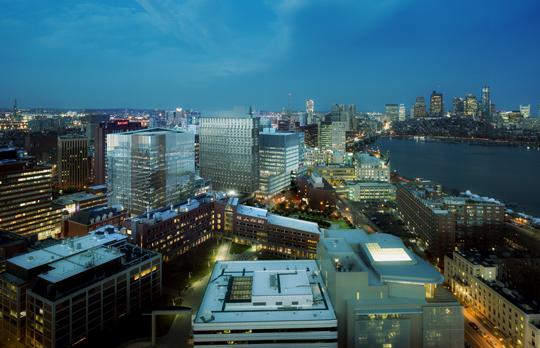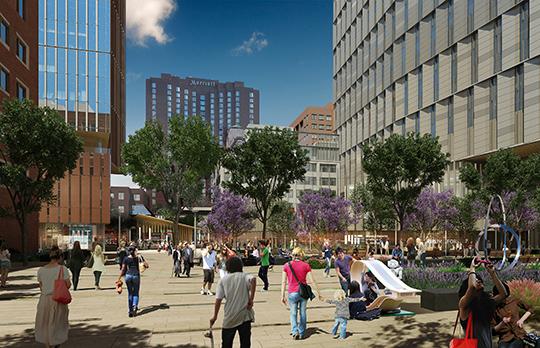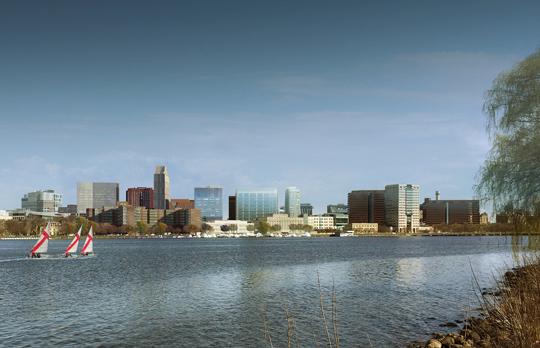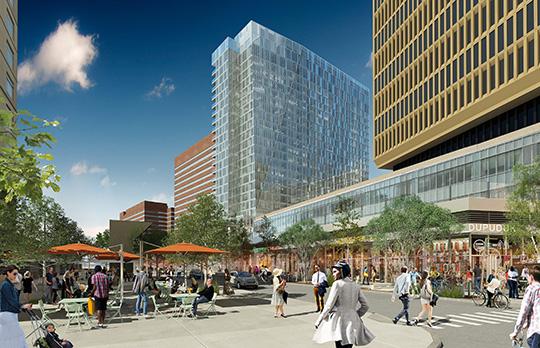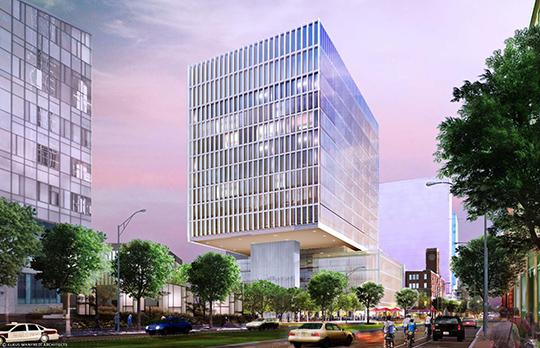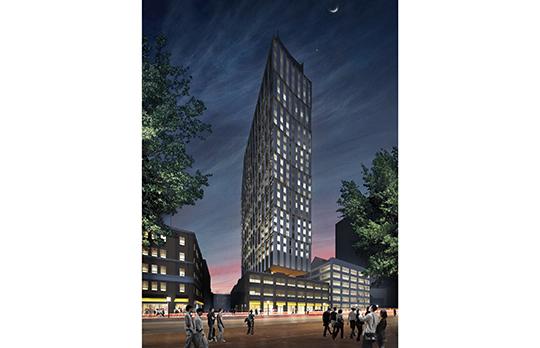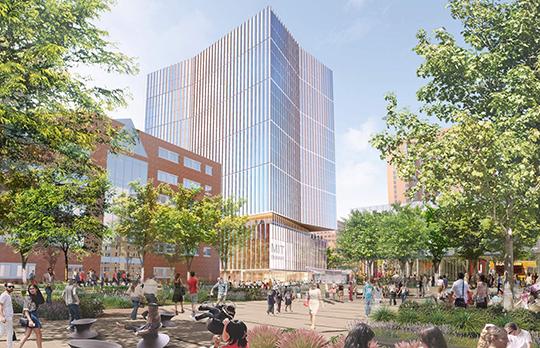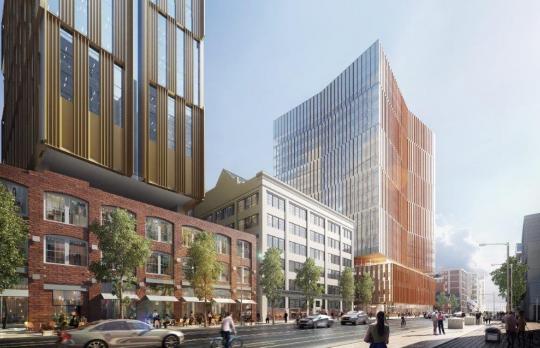 Completion Date
To be determined
Themes and priorities
Innovation and collaboration
Renovation and renewal
Sustainability
Enhancement of life and learning
Kendall Square, home to some of the most innovative companies on earth, is central to the life and character of its local community. Construction is underway for projects that will transform the area into a more lively and welcoming neighborhood, offering enhanced retail, dining, work, and entertainment experiences.
Since the 1960s, MIT has invested in and around its campus to bring industry and academia together. The Kendall Square Initiative continues that work with the transformation of six former parking lots into buildings with offices, laboratories, housing, and retail. Green spaces and open space are also planned to round out the transit-oriented urban center. By facilitating research and collaboration opportunities among industry, MIT, local hospitals, and other academic institutions, the Kendall Square projects make this area an unparalleled destination for the innovation economy.
The projects include new housing for graduate students, a new home for MIT Admissions and the MIT Museum, and a new MBTA headhouse that will make the area more accessible and inviting. As planned, the new open space will provide a direct link to campus, extending the Infinite Corridor to Kendall Square and the Sloan School.
As a whole, the Kendall Square Initiative embodies the mens et manus tradition and is expected to strengthen ties between industry and academia in the area. To read more about the plans and get regular construction updates visit the coUrbanize website and the Kendall Square Initiative website.
Image credits
Courtesy By-Encore, Elkus Manfredi, NADAAA,Weiss/Manfredi, Neoscape
Details
Address
Main Street, Kendall Square, Cambridge, MA
Use
Academic, Commercial, Retail, Residential
Project Team
Architects
MIT team: Michael Owu (MITIMCo)
News+Video
In the News
News summary (MIT News Office) for Kendall Square Initiative
2016
Will Kendall Square finally feel like a real neighborhood? New wave of development should soon turn the bustling business district into a place for people, too; Boston Globe, May 18, 2016
A new era set to begin in Kendall Square; The Cambridge Planning Board grants approval for MIT's special permits; new buildings, open space, and restaurants, plus research and commercial space, to bring all-day activitiy to the innovation hub; MIT News, May 17, 2016
Battles of tomorrow being waged in Kendall Square; The biggest battles we face as a society are all being waged in Kendall Square, 100 years after MIT moved across the Charles River and turned a dusty strip of warehouses into a capital of innovation; Boston Globe, May 6, 2016
2015
2014
2013
2012
2011
2010