Overview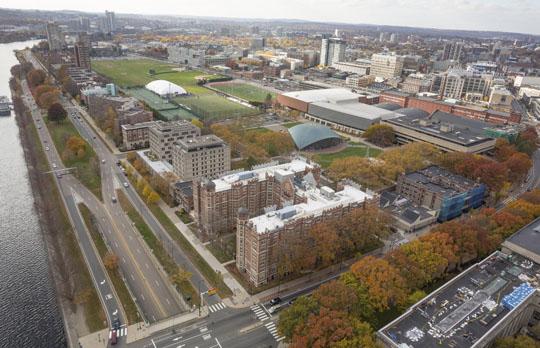 Completion Date
To be determined
Themes and priorities
Renovation and renewal
Enhancement of life and learning
In an effort to plan comprehensively for the future, the Institute is engaged in a study that will help establish a flexible, long-range framework to guide future activity in the campus area west of Massachusetts Avenue, including opportunities to incorporate new student housing. The resulting framework will consider ways to successfully integrate the west campus area with the surrounding Cambridgeport neighborhood.
MIT will work with the campus community to evaluate options that address immediate needs such as replacement parking and open space improvements as well as the need to increase housing capacity to better accommodate the student population and support student residence renewal projects. The west campus area will also be examined for renovation and renewal projects that would support campus life, athletic, academic, research, administrative, and service uses. Throughout the process, the Institute will consider opportunities to maximize efficiencies and pursue new initiatives that are compatible with abutting residential and commercial uses.
The study of the west campus will support the Institute's goal to bring more vibrancy to MIT's main entrance and to enhance the living and learning environment on campus. Renewal and renovation in the west campus area will help MIT continue fulfilling the renewal objectives of MIT 2030.
Image credits
AboveSummit, Christopher Harting
Details
Use
Academic, Administrative, Residential
Project Team
MIT Team: Jim May, Todd Robinson, Melissa Shakro, Laura Tenny