Overview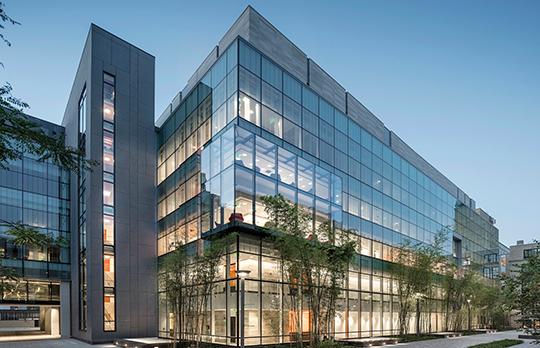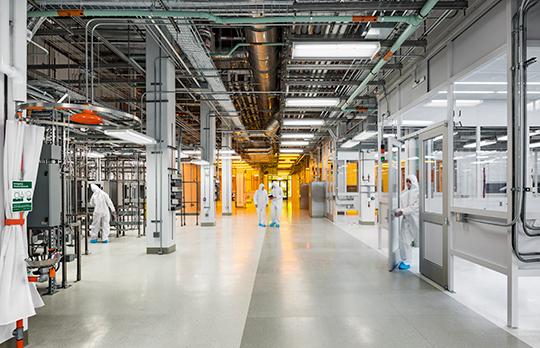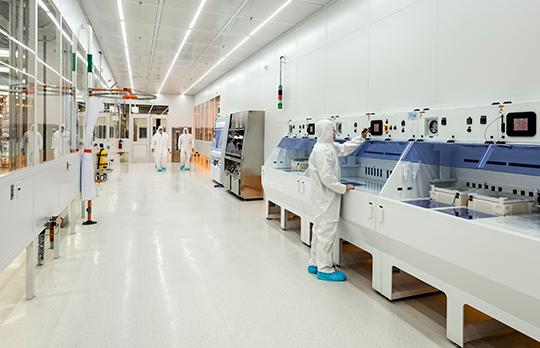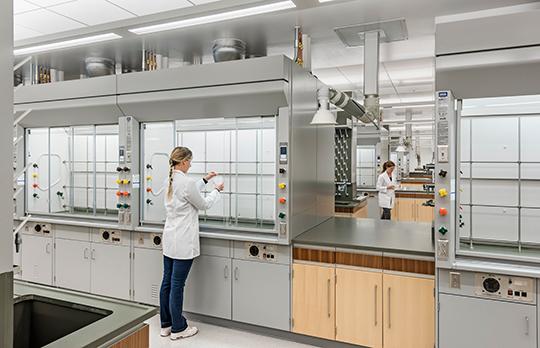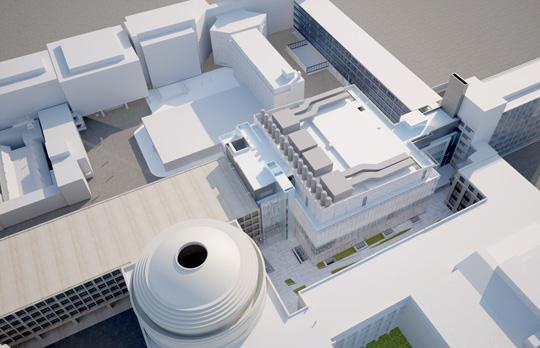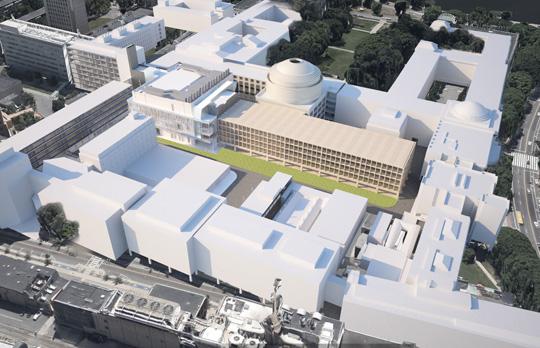 Themes and priorities
Innovation and collaboration
Enhancement of life and learning
Occupying the footprint of Building 12 just steps from the Infinite Corridor at the heart of campus, the MIT.nano facility is designed to support the activities of more than 2,000 MIT faculty and researchers as they design and manipulate materials, organisms, and devices at the nanoscale (one billionth of a meter).

"MIT.nano has arrived on campus at the dawn of the Nano Age," says Vladimir Bulović, the Fariborz Maseeh Professor in Emerging Technology and founding director of MIT.nano. "In the decades ahead, its open-access facilities for nanoscience and nanoengineering will equip our community with instruments and processes that can further harness the power of nanotechnology in service to humanity's greatest challenges."

Constructed with soaring glass facades and powerful air-exchange systems, the facility houses two levels of connected clean room spaces, an instrumentation floor, chemistry labs, prototyping labs, and the unique virtual-reality and visualization Immersion Lab. Its ultrastable basement level is anchored by a 5-million-pound slab of concrete and is dedicated to electron microscopes and other exquisitely sensitive imaging and measurement tools.

The building is also designed to foster collaboration, sharing, and transparency. Its many windows allow those outside the labs and clean rooms to watch researchers at work with specialized devices. From the inside, researchers experience more sunshine and more of the world they are working to benefit. Equally important, all of the lab and instrumentation spaces in the building are designed to be shared facilities, accessible to any MIT researcher in need of the specialized devices and instruments located within.

To provide the highest level of flexibility, MIT.nano is designed to accommodate the continuous upgrading of its tools and facilities, maintaining the most advanced equipment possible to support ongoing innovation at the nanoscale.
MIT.nano has achieved LEED Platinum certification.
Image credits
Sketches and photos courtesy Wilson Architects
Details
Address
60 Vassar Street, Cambridge, MA 02139
School or Unit
School of Engineering (SoE), School of Science (SoS)
Project Team
Architect: Wilson Architects, Boston, MA
Construction manager: Turner Construction, Boston, MA
MIT Team: Arne Abramson, Travis Wanat, Andrew Corson, Robert Cunkelman, Frank Higson, Jack Mannion
Design Features
A 237,777 square-foot facility that more than doubles MIT's shared fabrication and imaging capabilities
Two floors of high-performance clean rooms optimized for energy efficiency, safety, and future flexibility; the air within the connected clean rooms is continuously scrubbed and replaced to maintain a standard that allows no more than 100 particles of 0.5 microns or larger within a cubic foot of air
100,000 square feet of lab space, including spaces for prototyping and packaging synthesis, imaging and microscopy, materials and thin film growth, and numerical design
An entire level devoted to new undergraduate chemistry teaching laboratories that support critical hands-on experimentation for training future leaders in science and engineering
The Immersion Lab, a two-story virtual reality and visualization space that supports sub-cellular-resolution imagery and complex computer simulations
The most environmentally quiet space on campus, an ultrastable basement level anchored by 5 millions pounds of concrete and optimized to meet the most stringent nanoscale imaging requirements for low-vibration and low electromagnetic interference (EMI)
Meeting spaces for collaboration and conversation, as well as offices for research staff
A new outdoor courtyard nestled between MIT.nano and the main group, providing an informal setting for the MIT community to congregate and collaborate; the project greens an area that was previously a service drive
Sustainable Design Elements
LEED Platinum certification
Low-impact materials
High degree of lighting and temperature controls for efficiency and comfort
Added green space
Strategies for water efficiency and stormwater treatment, including storage and detention systems, trench drains and filters, and the reuse of AHU condensate and RO reject for irrigation
Creatively designed air filtering systems will maintain clean room standards while providing sustainable benefits. A few features include:
Heat recovery on building exhaust
Variable frequency drives on motors that save energy by powering devices up or down based on needs in the space
Lowest pressure drop ductwork and filters
Rightsized exhaust devices that minimize the amount of exhaust needed to maintain the cleanroom air purity and filtration
News+Video
Video
An Overview: Faculty and researchers describe the work they will do in the new MIT.nano facility 
Ship in a bottle: Learn what it takes to build a 200,000-square-foot nanoscience center in the heart of campus 
The big dig: The excavation for MIT.nano required MIT to truck out 1,000 yards of sand every day